【Advanced Bone Conduction Technology】- Unlike traditional earbuds deliver audio through air into your ear canals, Vidonn F3 bone conduction headphones deliver audio through your cheekbones to inner ear. Compared with the bone conduction headphones on the market, this is lighter, only 29g, less than 1oz, bring for more comfortable wearing and clear sound, experience unrivaled comfort for all-day listening.
【Adopt QCC Bluetooth Chip, latest Bluetooth V5.0 technology】- Faster paring and more stable connection(33ft signal transmission is unobstructed), compatibility with iPhone and Android smart phone, iPad, Mac, Tablets, PC computer, TV, smart watch with bluetooth. Enjoy music hands-free.
【Dual Battery Structure for Longer Battery Life】- 1.5 hour full charged can continuous play music 7-9 hours, standby time 10 days. Improved Ergonomic Structure, more fit & comfortable wearing and less sound leakage, better sound quality and more bass.
【IP55 Rated Sweat and Light rain Waterproof】- It's design for Sports with high intensity material(Titanium alloys and food grade silicone), completely sweatproof, suitable for outdoor activities. Note: Bluetooth headphones not suitable for swimming.
【After-sales Service】- Contact us if you meet any issues. 
Vidonn F3
Best balance of quality and affordability

F3 is based on F1 and uses Vidonn's newly developed vibrator, which reduces sound leakage by 40%, and the latest version of the Bluetooth chip, and CVC call noise reduction technology, and in line with the safety fit design, it is the ideal Bluetooth headset for sports.

IP65 Sweatproof
40% reduction in sound leakage
As heavy as the phone case(29g)
8 hours of phone calls and music time
CSR BluetoothV5.0 and CVC 
Vidonn F3 Bone Conduction Headphones
F3 Mini measures 1 inch shorter than F1, providing a secure fit for those with smaller or narrower head sizes

IP55 Water Resistance
F3 will remain securely in place throughout vigorous dance routines, intense sports, and more, all while feeling comfortable to wear 
Simple Operation
Only one button needed to: power on, power off, answer call , reject call, play, pause, and switch songs 
Open-Ear Design
No ear canal obstruction or reduced perception of surroundings. Use F3 to keep you safer while staying active and connected

Fitted Secure Design
F3 will remain securely in place throughout vigorous dance routines, intense sports, and more, all while feeling comfortable to wear
Perfect for Driving
Stay alert, safe, and in your lane, while still listening to your preferred audio. Tired of listening? Simply one-press pause or hang F3 around your neck
Titanium alloy
Core structure is made of a high-quality titanium alloy. F3 can withstand hundreds of folds with no damage and full memory retention of its original, fitted shape
Share
View full details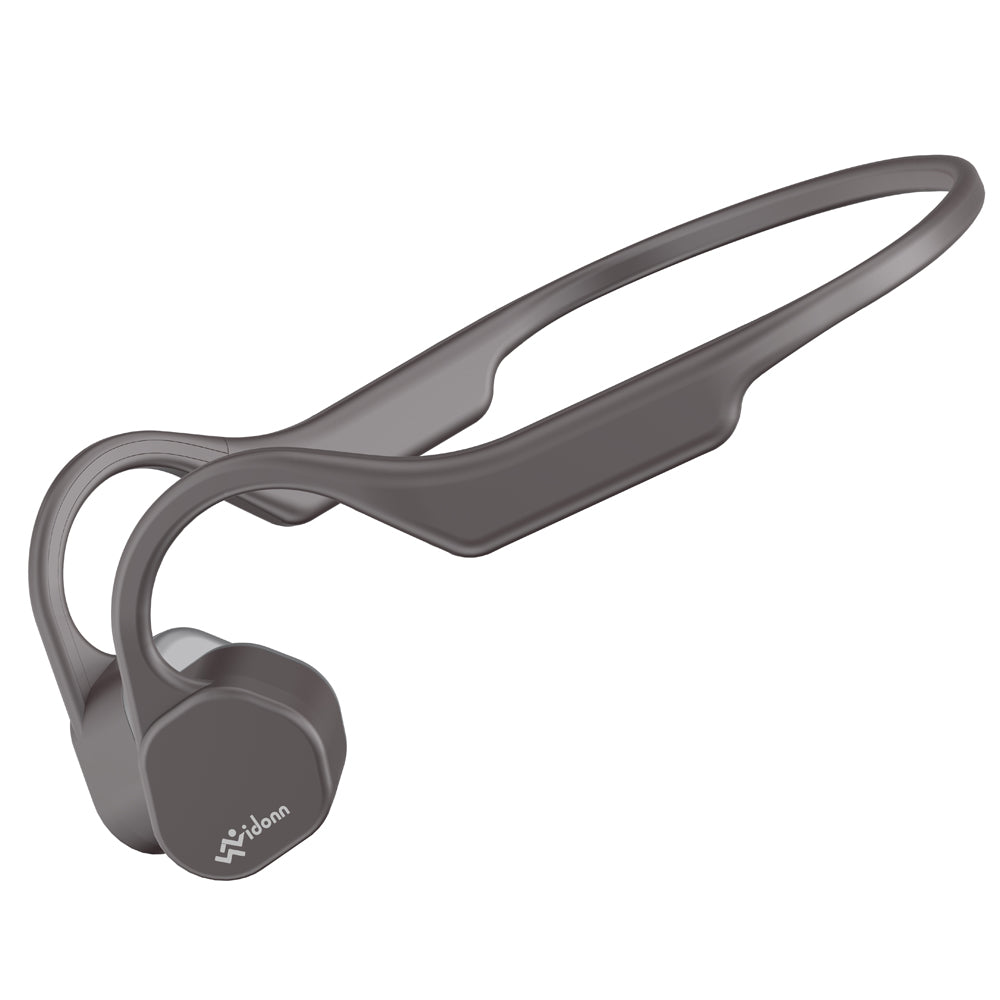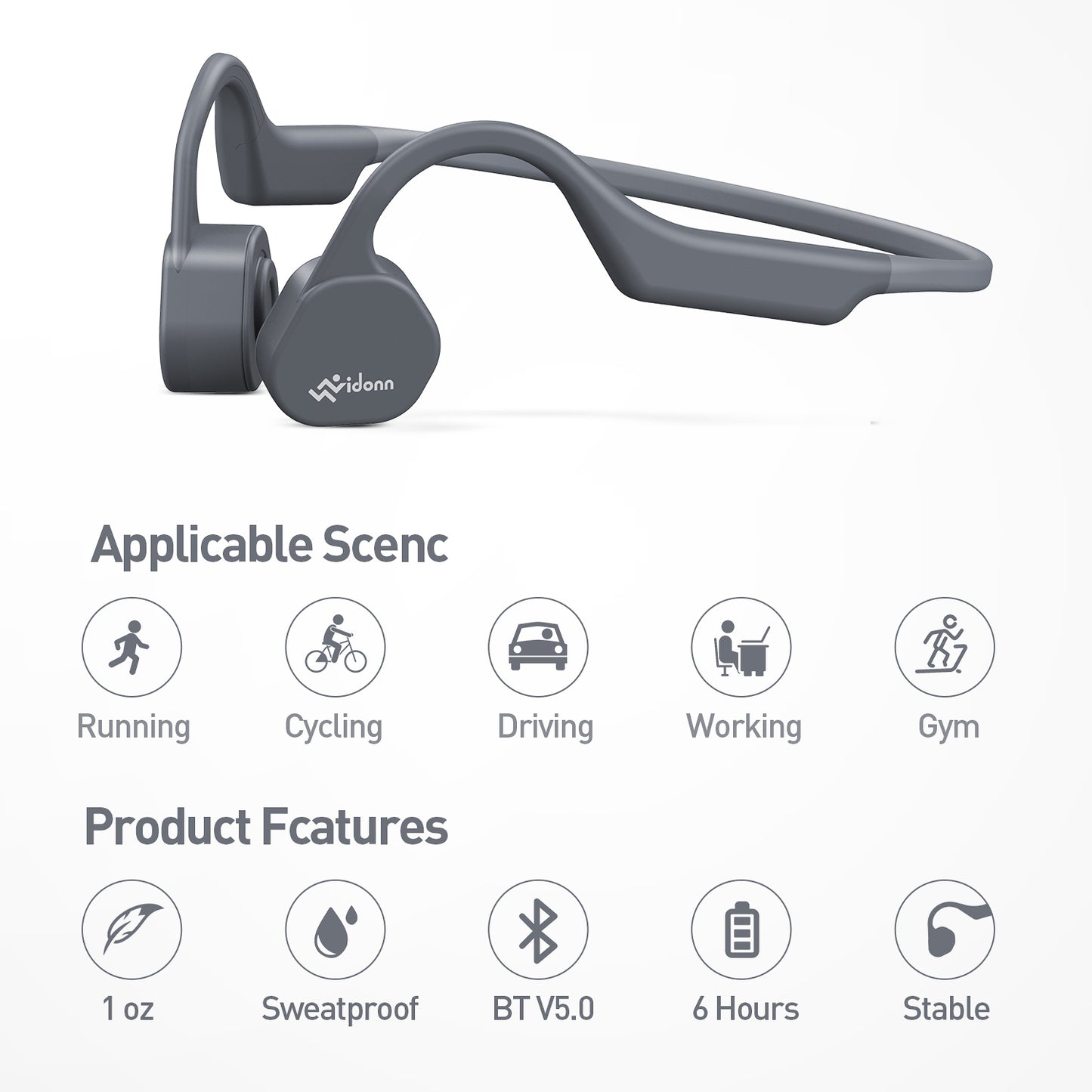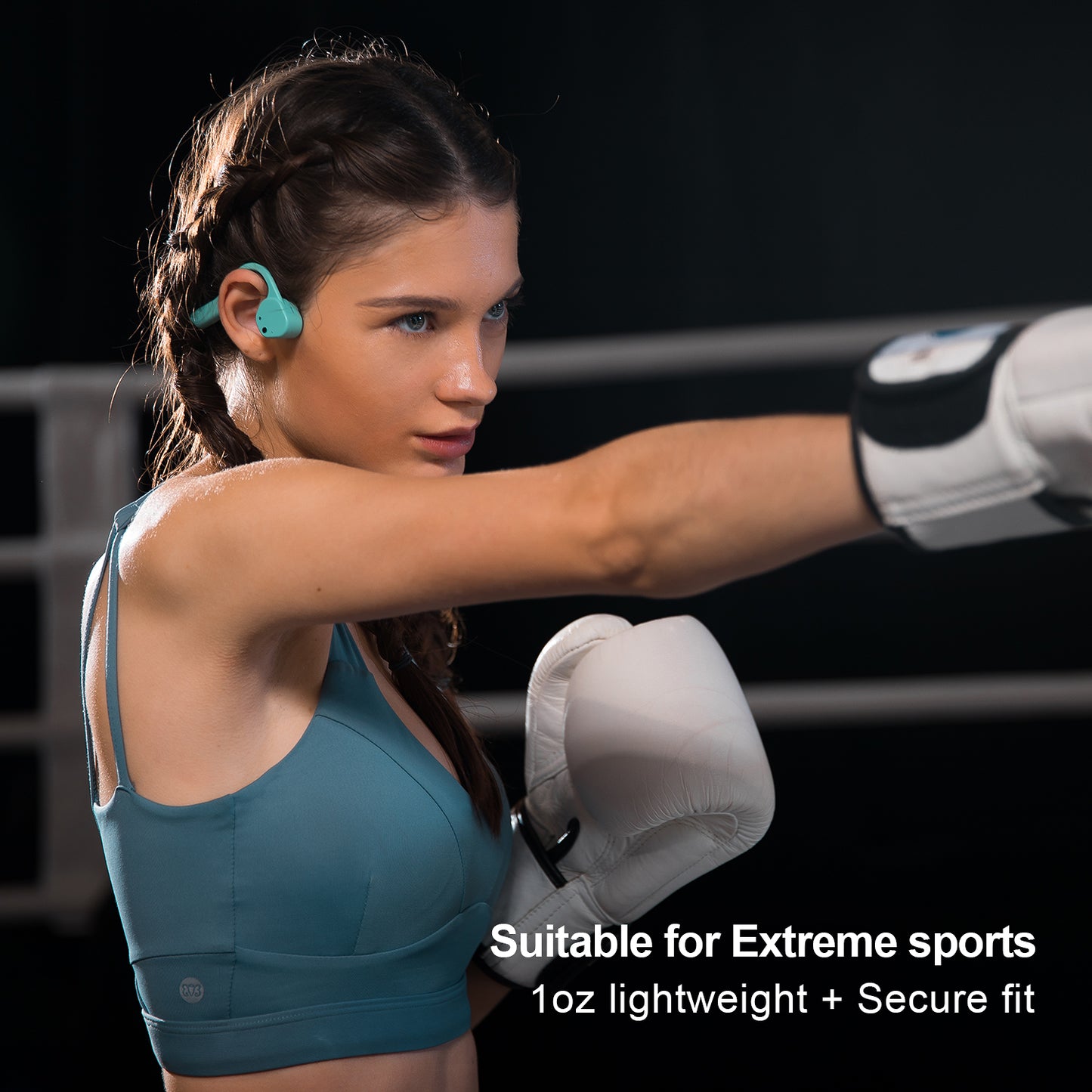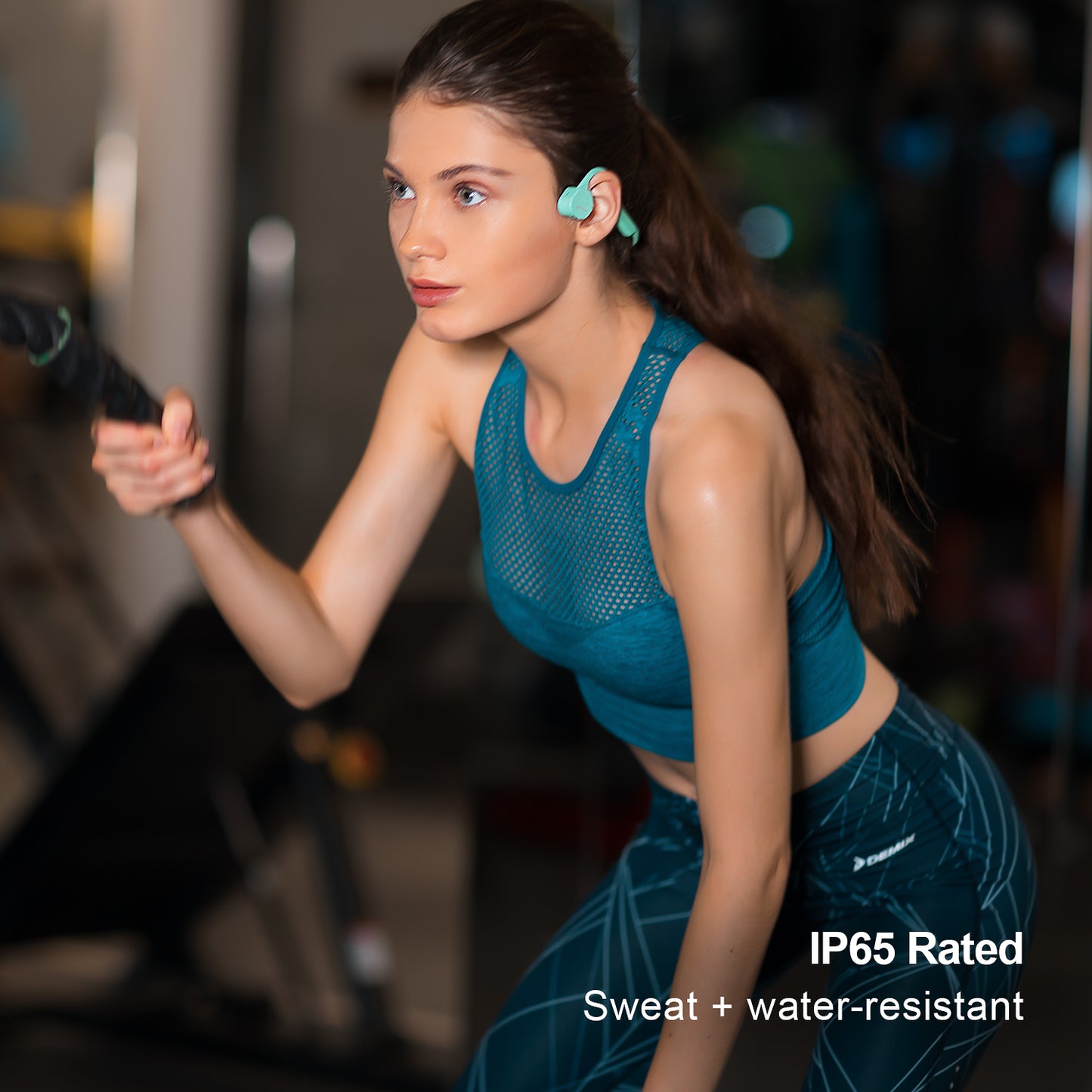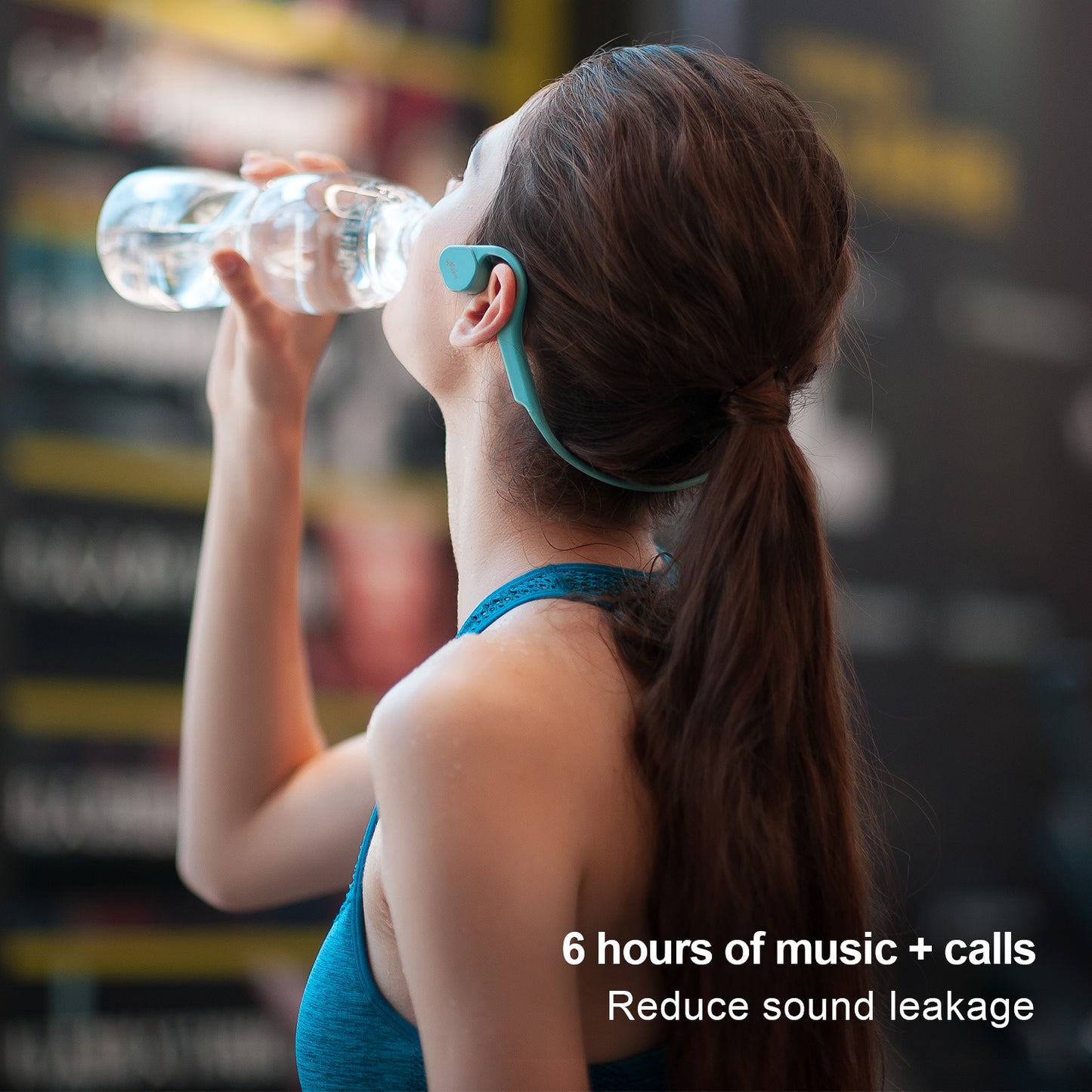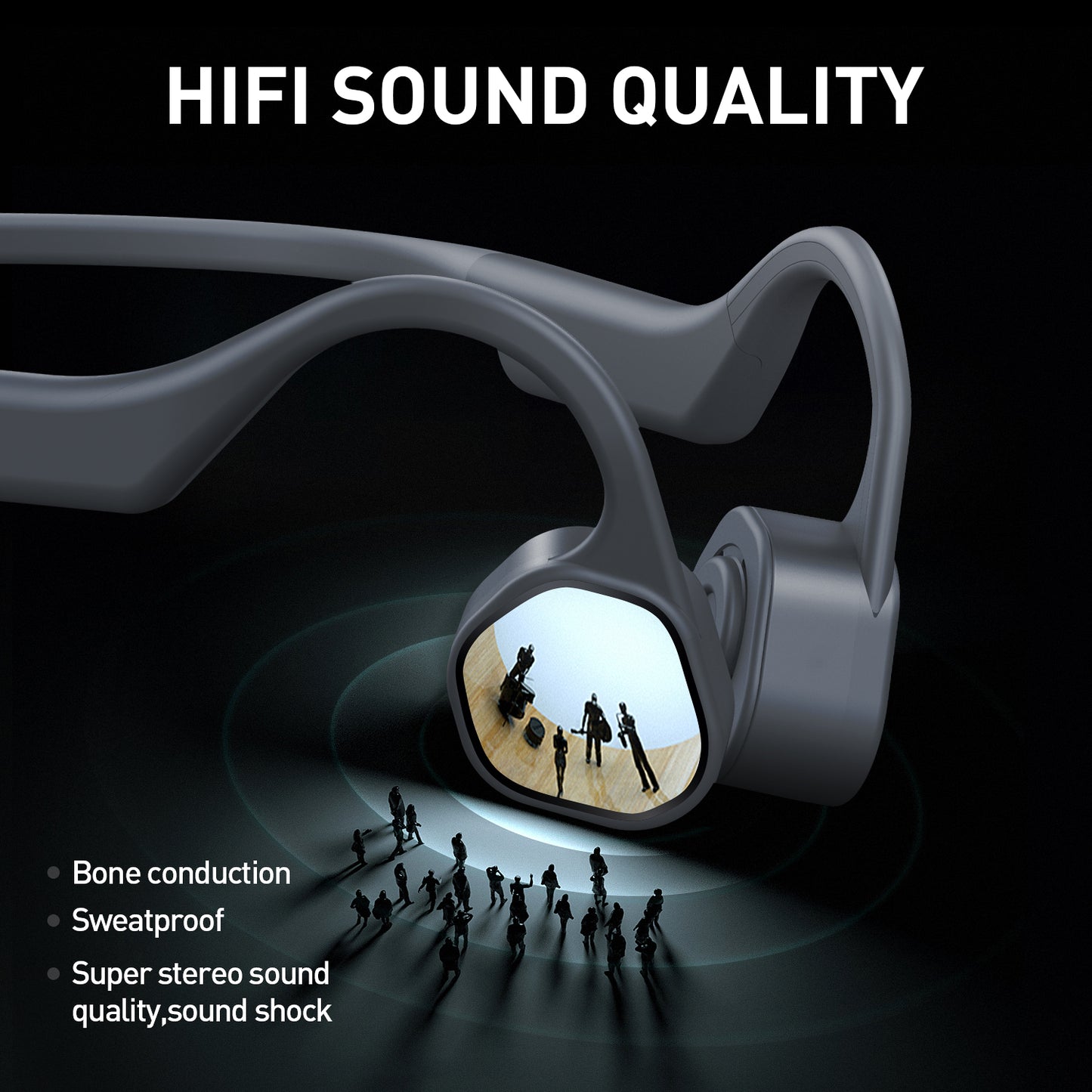 I like the older style better
This version lacks volume controls on the headset so I have to either get out my phone or look at my watch. The other, I was able to use it by "feel" so I could safely do it while driving (or use it when biking, running, etc) without moving my eyes away from the task. Still 4 stars Bec it's strong audio with low sound leak. Headband is much lighter which might be good as long as it's equally as tough. Most of my old ones break by the earpiece so hopefully that's reinforced. Been using this brand for about 5 years.
Re-review
After some issues with the shipping (nothing to do with the quality of the headphones), I've gotten my headphones and had about a week to check them out.
Lightweight, good sound quality and easy set up. So far I like these headphones. I use them at work and they have a good battery life, around 6-8 hours in my experience. I can't speak for the phone call quality since I just use them for music listening, but they work well for me and I'd recommend them for long play time and comfort.
Couple of negatives for me, the function button is very small and as I've said, I use them at work wearing gloves so that can be troublesome. Still functional, but not good for gloved hands.
One more tiny issue, the tiny charging port cover. It is tiny and comes off during charging, so don't lose it!
Overall, I like these headphones for music listening in a noisy environment, ease of use (simple pairing) and comfort and nice battery life. Recommended.